Double-Wall Oil Storage Tank - 275 gallon, UL Listed
$1,242.00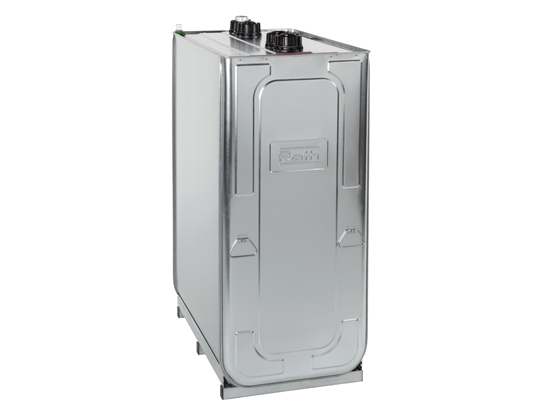 Click to view California Proposition 65 warning
A UL Listed double-wall storage tank for any Class II or Class IIIa & IIIb combustible liquids. This includes motor oil, waste oil, transmission fluid, ethylene/propylene glycol based anti-freezes. The outer tank is galvanized steel that can hold 110% of the primary tank, the inner/primary tank is blow-molded, high-density seamless polyethylene. Each tank undergoes thorough testing, including ultra-sound and pressure testing, to ensure optimal thickness and sealing.


Features
Certified to UL SU2258.
Leak-proof and will not corrode.
50% lighter than conventional steel tanks.
Can be used for motor oil, ATF, diesel and anti-freeze.
Compact economical design 43" L x 28" W x 61"H; weight - 167 lbs.
30-year limited warranty. Lifetime warranty against corrosion of inner poly tank.
Four bung openings on top of tank.
Local authorities should be consulted to confirm compliance with local environmental, building and fire codes prior to product installation and use.
Options
Accessories
| | | | |
| --- | --- | --- | --- |
| 719-2335001863 | Tank Level Gauge for 275 gallon tank | $48.00 | Add to cart |
Other Roth North America Products